Puppy Behavior & Training
Consultation in Nevada
Innate Dog Training offers a thorough initial behavioral and training
consultation to evaluate your specific needs.
BEHAVIOR MODIFICATION
Innate Dog Training is an expert in modifying unwanted behavioral issues such as:
AGGRESSION | NIPPING | BITING | ANXIETY | SHYNESS | EXCESSIVE BARKING | IGNORING COMMANDS | DESTRUCTIVE CHEWING | SEPARATION ANXIETY | FIGHTING | HUMPING | BOLTING | PULLING | DIGGING
PROBLEM-SOLVING
Innate Dog Training offers solutions to typical problems such as:
DOOR ANSWERING | GREETING COMPANY | BEGGING FOR FOOD | TAKING ITEMS OFF COUNTER | SUBMISSIVE WETTING | POTTY TRAINING
OBEDIENCE TRAINING
THERAPY & SERVICE DOG TRAINING
PUPPY TRAINING
Innate Dog Training offers puppy training as early as 10 weeks old.
TRAINED PUPPY SALES
Innate Dog Training offers an amazing service from pick of litter selection for temperament to delivery with full obedience and specialty training if requested.
BOARDING
We offer exclusive boarding services for our existing clients.
INNATE DOG TRAINING SERVICES ARE AVAILABLE AS PRIVATE SESSIONS WHETHER THEY ARE IN YOUR HOME OR YOUR LOCAL PARK 
INNATE DOG TRAINING OFFERS GROUP SOCIALIZATION & TRAINING CLASSES
Group classes are invitations only to existing clients. Please visit our Facebook page for monthly scheduling.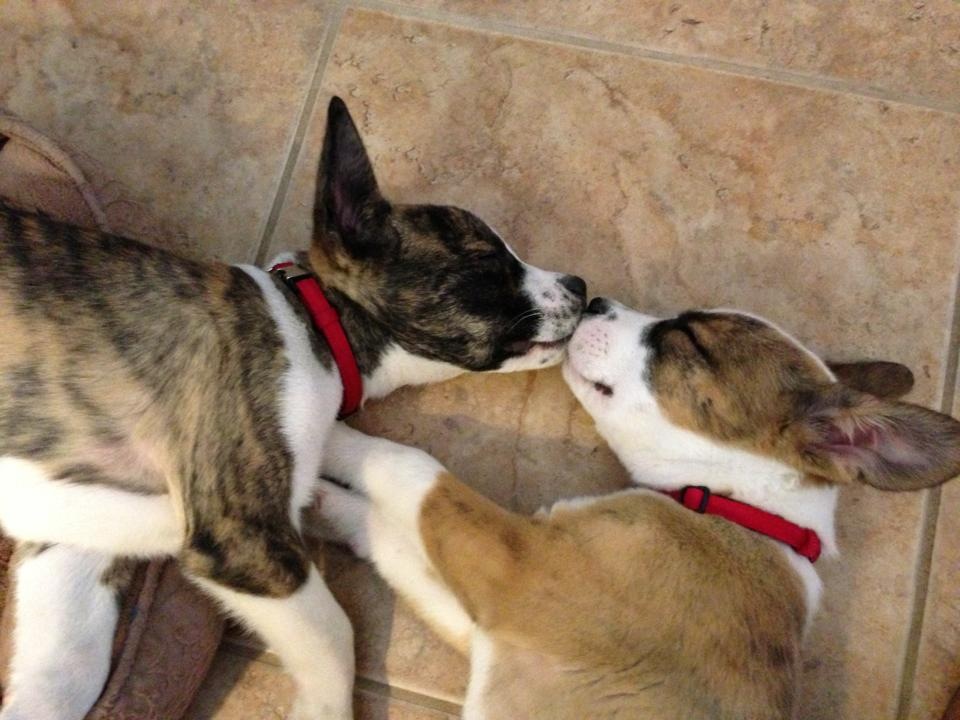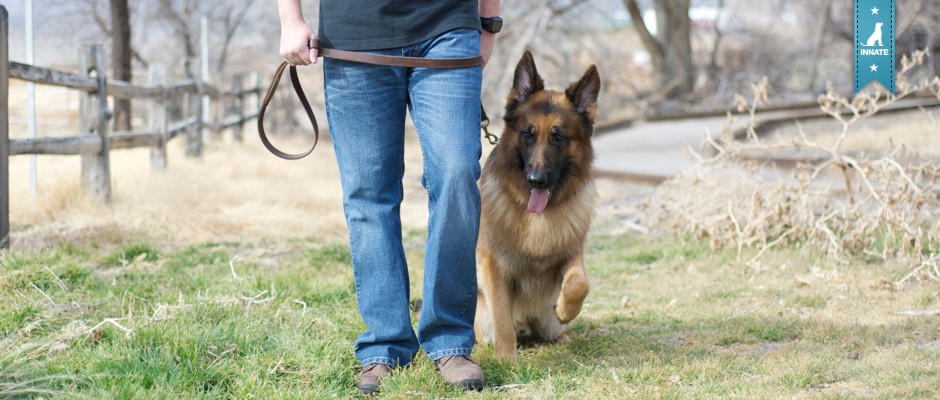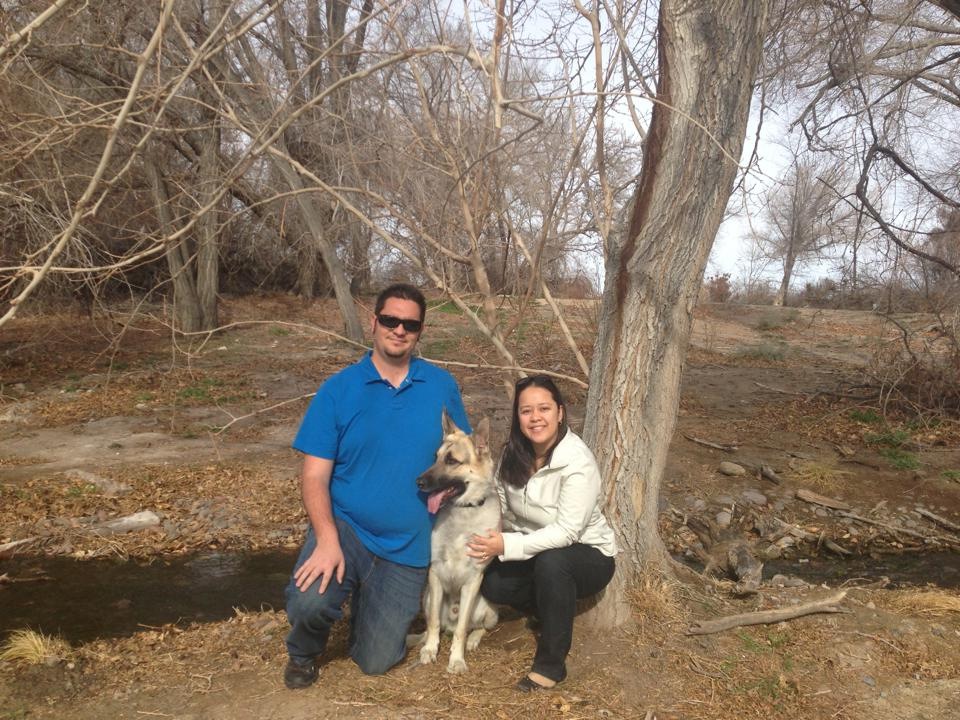 We are extremely satisfied with the results of the training from INNATE Dog Training. The training for our 5 month old German Shepherd "Koji" included Obedience and Behavioral. The Obedience portion covered both on and off-leash and was done in weekly sessions at our home. The first session covered proper use of the leash, which is absolutely critical to your dog's training but many times overlooked. When we first got Koji he displayed aggressiveness towards other dogs. INNATE handled this with a 10 day stay at their kennels. The result is nothing short of amazing. He is now a good canine citizen. We also take advantage of INNATE's Saturday group training/socializing which is offered free to their clients. Friends who had met Koji before training are totally amazed at his response to commands and vastly improved behavior. INNATE's trainers are perfectionists and their training methods result in a dog performing the commands correctly and consistently. We have recommended INNATE to several of our friends with both young and mature dogs, they are the best!
Two years ago I adopted a five month old Rottweiler puppy. She was affectionate, playful, and a handful from the start. I did a lot of reading and realized training (early and often) was key. Almost immediately I signed her up for training through one of the big name companies. Within weeks it was clear their methods would not work for my very large, very stubborn puppy. So I found another big name company that advertised "certified" trainers. I spent a couple hundred dollars to put Daisy through the beginner's course. At first it worked great. I used food to give positive reinforcement for every correct action.
However, the training courses did nothing to cure her of the constant pulling on walks. What was cute at 30 pounds quickly became impossible at 50 and 60 pounds. But other issues seemed to be getting better, so I enrolled her in the intermediate course next. Almost immediately, my "well trained" puppy stopped responding to commands. No amount of treats would work to get her to sit, stay, come, or anything else. And the pulling on walks was getting worse. The biggest problem, though, was I had a dog that could not be left alone for even a few minutes anywhere in the house. When I brought these issues to the "certified" trainer we had been using, she told me "to just keep working with her".
In frustration, I was venting to my vet. He told me about Nathan Lochner. In September 2011, 7 months into the great puppy experiment, I finally met with Nate. He came to my home, which was a bonus. I'll admit to skepticism when he told me that he could solve our problems with Daisy, and in mere weeks. But I was desperate, so I took the leap of faith. Within one week I was walking Daisy on a leash without a gentle leader, and the pulling was at a minimum. She started responding to commands without bribery, and many of the issues we had disappeared. By the end of six weeks, she no longer jumped on counters or people, didn't put everything in her mouth, stopped chewing furniture, and could be left alone in the house for reasonable periods of time.
I was so impressed with the results we achieved with Nate, that I signed Daisy up for his advanced training. Weekends in the park with other dogs and distractions were an excellent way to reinforce everything Daisy had learned. If that was all Nate provided, I would be able to highly recommend him. But he always went above and beyond our expectations. Six months after my family moved from Las Vegas, we had an issue with Daisy that caused me real concern. I called Nate and he spent over half an hour on the phone, walking me through the issue and explaining what needed to be done. His advice worked.
I cannot say enough positive things about the training experience working with Nathan Lochner. So I will simply say this: if you need to train your dog in the hopes of making him or her a full member of your family, Nathan Lochner is the best there is!
We brought a pitbull puppy (Flex) into our house with an 8 year old poodle (Lucy) that did not like him at all. Lucy bullied Flex constantly until he got big enough to fight back. The rage that Flex had when fighting with Lucy was overwhelming and very scary. I spoke to two dog trainers here in Las Vegas; both told me that I needed to find a new home for the pitbull because he would end up killing my poodle. Neither trainer even bothered to come and observe the dogs or meet with me directly. Our vet recommended Nathan Lochner, with Innate Dog Training. Nathan set up an appointment immediately to observe the dogs and to decide whether or not he would be able to help us. Nathan's confidence that he could help was a big relief. The training with Flex has been remarkable. I can have both dogs in the same room now without constant stress and Flex behaves at home and is more calm, he ignores Lucy's growls now and he walks on a leash wonderfully. We can't wait to begin off leash training within the next couple of weeks. We are sure that Flex is now a great addition to our family and we look forward to many years with him. Thanks for your patience Nathan!
~ Andrea & Scott Hamilton
I want to thank you for all your help with my three Havanese. They all have such good manners when someone comes to the door now. No jumping, they "sit/stay" and stop barking after the doorbell rings when I say "quiet". I cannot believe the difference! My friends are all so impressed. You probably remember that I called because the dogs were fine until about 2 years old and then I couldn't take them to ballgames and walks without Charlie and Lucy barking and Charlie lunging at other dogs. They are model citizens now. They "heel" and sit by my side when I am watching a game. When a dog goes by they sometimes need a small correction, but no big fusses anymore. Thanks to you, we are all enjoying our time together, inside and outside! They get to go to more places together, now that I can trust them. It is good to be the pack leader.
Thanks again for all your help, we absolutely couldn't have done it without you!
We would like to take this opportunity to commend the services of Nathan Lochner, trainer for Innate Dog Training Team in Las Vegas, NV. Nathan has done an exceptional job turning Atigun, our rather "strong-willed" Siberian Husky, into a wonderful, well-trained family member. We have seen such a tremendous difference in not only Atigun's demeanor, but also his interaction with family members, strangers and other dogs. Atigun was quite the mischievous puppy and also showed some signs of aggression when we first got him. Once we began our training with Innate Dog Training, he showed remarkable improvement after only a couple of sessions. And now our Siberian Husky is well on his way to being the "dog everyone wants to have" and could have if they worked with Mr. Lochner and Innate Dog Training. The other outstanding facet to Nate's training is that he is ALWAYS ready, willing and able to help. A simple call to Nate between sessions or after completion is all it takes to mend a situation. His calming demeanor and exceptional canine knowledge separate him from all other trainers and all other programs. Nathan truly loves dogs, understands them and has a natural ability to get results. He trains the owners as much, or more, as he trains the dog. The results are clearly evident and speak for themselves… If you are experiencing some "challenges" with your dog, you need to contact Innate Dog Training.
~ The Streyle Family. Sean, Barbara, Sean, Patrick & Atigun