Things to Know Before Sending
Your Dog for Training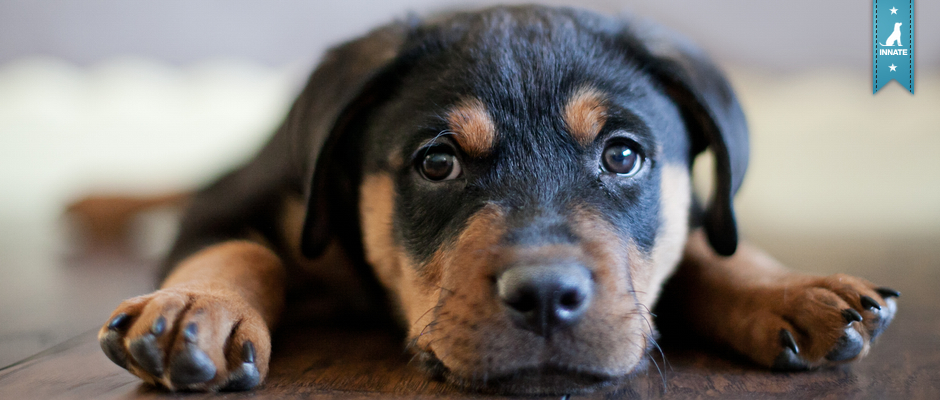 WHAT AREA'S DO YOU SERVE?
Innate Dog Training serves Southern Nevada.
Las Vegas | North Las Vegas | Mt. Charleston | Henderson |  Boulder City | Overton | Mesquite
We serve the entire Las Vegas market.
Aliante | Alta Mira | Anthem | Ardiente | Black Mountain | Calico Ridge | Canyon Gate | Centennial Hills | Champion Village Coronado Ranch | Desert Shores | Eldorado | Green Valley | Green Valley Ranch | Henderson | Inspirada | Iron Mountain Ranch Lake Las Vegas | Las Vegas Country Club | MacDonald Ranch | Madeira Canyon | Mountains Edge | Painted Desert Real Estate  Peccole Ranch | Providence | Queensridge | Red Rock Country Club | Rhodes Ranch | Scotch 80′s | Seven Hills | Siena |  Silverado Ranch | Silverstone Ranch | Southern Highlands | Spanish Trails | Summerlin | Sun City | The Lakes | Tuscany | Whitney Ranch
WHAT ARE THE LEVELS OF TRAINING?
Innate Dog Training offers 3 levels of training.
1. BASIC (on leash)
2. INTERMEDIATE (off-leash)
3. ADVANCED (equipment free)
HOW MANY LESSONS ARE EACH LEVEL?
There are no "fixed" or "predetermined" amount of personal training sessions at each level. The actual number will be determined on an individual basis on how your companion responds to training.
DO YOU TRAIN IN-HOME OR IN PARKS?
We train both in-home and outdoors in parks. Outdoors in parks is where the environment provides the most distractions for your dog. The simplest thing, such as the breeze shifting and carrying a different scent onto the training field, can be very distracting for a dog, but weather, wildlife, noises, other dogs, and people all play a role. If you want your dog to listen to you in the real world filled with people, food, kids playing, and cars driving, then that is where training is most beneficial.
DO YOU TRAIN IN ANY WEATHER?
Yes. We train in all weather—rain or shine . . .hot or cold. Please note we do not train in dangerous weather conditions such as lightning or hail.
IS THERE AN ENROLLMENT LIMIT TO GROUP CLASSES?
Simply put, the more distractions, the better. We do not avoid distractions; we embrace them. I do not expect to limit the number of clients in classes because it only betters everyone involved. The big classes are also the most fun and impressive and the ones most clients walk away from feeling the most sense of accomplishment.
DO DOGS HAVE TO BE ALTERED BEFORE CLASSES? ARE DOGS IN HEAT ALLOWED?
No. We do not require dogs to be altered to attend classes. Yes, dogs in heat are not only allowed on the field but encouraged to participate in.
DO YOU TRAIN ANY SIZE DOG?
Yes. We have trained dogs ranging from 5 lb Yorkshire Terriers to 100+ lb Great Danes and American Bull Dogs. Besides the minimum age requirement, we do not have size, breed, or age restrictions.
WHAT IS THE MINIMUM AGE REQUIREMENT?
Puppies must be at least 10 weeks old, and you must have had the puppy for a minimum of two weeks before beginning training. We also require that your dog has completed their first round of vaccines, and Puppies at that young age are trained at home only.
MY DOG ALREADY KNOWS HOW TO SIT & STAY. I HAVE PROBLEMS RECALLING MY DOG OFF-LEASH. DO I HAVE TO START WITH BASIC TRAINING?
Yes. All dogs are required to start with basic training so that it is certain that the dog has been taught the commands properly and the owner has learned the proper handling skills and techniques. Dogs have been advanced faster on a case-by-case basis; however, all dogs should be enrolled under the assumption that you will be required to go through Basic Obedience. It is always better to reinforce the basics than push a dog too far too fast.
No. We believe there is a place in training for various types of equipment; however, they are not needed for your typical household behavioral issues. E-collars are not used during our training. We know that e-collars are a commonly used tool to take a dog off-leash. However, we believe the true test of any training system is how the dog performs without equipment of any kind.
WHY DON'T YOU USE TREATS?
Treats are not used for several reasons, but the overwhelming sense is that treats do not produce the reliability of balanced training methods that do not use them.  If food or a toy is used, what happens to the attention achieved with that bribe when it is gone or leaves? Answer: it leaves too; it is not a reliable or balanced method to solely use them. The methods used to teach your dog to respond to your commands are because you command the dog, not because you have a treat in your hand. Positive reinforcement is still amply provided in classes, and it is simply not provided with food or even toys.
MY DOG IS HIGHLY AGGRESSIVE. MUST I NOTIFY YOU IN ADVANCE? ARE WE ALLOWED IN GROUP SESSIONS?
Yes. Aggression issues of any kind MUST be disclosed to the trainer at the time of enrollment because certain precautions must be taken with an aggressive dog. However, the goal of training is to obtain real-world reliability, which means your dog needs to be trained in the real world, including dogs and people. Also, to correct an issue such as aggression, the dog must display the behavior, so having a dog exhibiting aggressive behavior in class with other dogs and people presents an opportunity for the trainer to witness the problem behavior and instruct on how to overcome it issue.
I HAVE TWO DOGS. CAN I BRING THEM BOTH TO GROUP SESSIONS?
During basic obedience, it is allowed for handlers to attend one class with 2 dogs due to the short length of basic lessons concerning the intermediate and advanced levels. It is required that the handler have adequate containment for one of the dogs at all times, such as a crate, since only one dog may be worked at a time. Otherwise, each dog must have a handler present.
WHAT EQUIPMENT DO I NEED FOR TRAINING?
All necessary professional training equipment will be provided to you by Innate Dog Training on your first session.
WHAT FORMS OF PAYMENT DO YOU ACCEPT?
Innate Dog Training accepts cash, check, and credit cards.